Have:


Benu
The debut book from the celebrated, James Beard Award-winning Corey Lee, chef/patron of San Francisco's Benu and pioneer of modern Asian food
Corey Lee
I first bought Benu for its ridiculously creative cover.

René Redzepi: A Work in Progress
Journal, Recipes and Snapshots
An unprecedented insight into the inner workings of restaurant Noma and its highly creative team of chefs
René Redzepi
I only have the recipe book, not the snapshots or the journal.

The Art of the Restaurateur
Reveals the hidden stories behind some of the world's best restaurants, which celebrate the complex but unrecognised art of the restaurateur.
Nicholas Lander owned L'Escargot in London in the 1980's. He is a renowned food columnist for the Financial Times.
The architectural sketches inside are quite beautiful but some have argued that the chef's profiles are quite meaningless for new/aspiring restaurateurs.
Want:

Japan: The Cookbook
The definitive, home cooking recipe collection from one of the most respected and beloved culinary cultures
Nancy Singleton Hachisu
Aska
Aska is the debut cookbook from chef Fredrik Berselius, following the reimagining and rebuilding of his two-Michelin-starred restaurant
Fredrik Berselius

Boragó
Coming from the South
Internationally acclaimed star chef Rodolfo Guzmán of Boragó introduces the exciting world of high-end Chilean gastronomy
Rodolfo Guzmán

Room for Dessert
The definitive guide to perfect pastry from the former elBulli apprentice and his destination restaurant in Bali
Will Goldfarb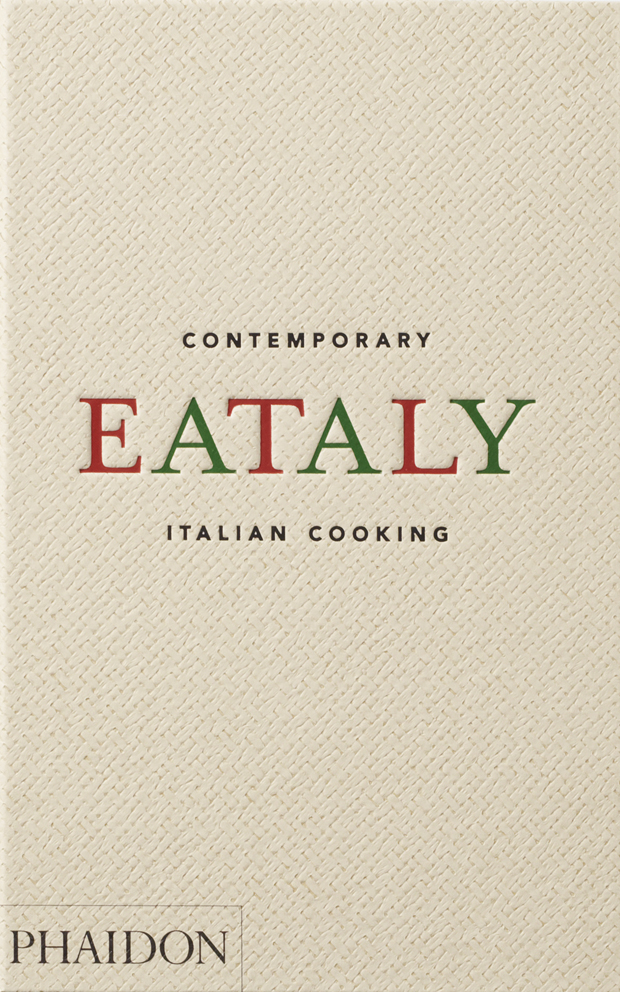 Eataly: Contemporary Italian Cooking
The best modern Italian recipes from the largest and most prestigious Italian marketplace in the world
Eataly

China: The Cookbook
The definitive cookbook bible of the world's most popular and oldest cuisine
Kei Lum and Diora Fong Chan

omg Restaurant Andre has a book!
Octaphilosophy
The Eight Elements of Restaurant André
The culinary philosophy of premiere chef André Chiang, whose Restaurant André is in the top 50 world's best restaurants list and is number 5 in Asia's best restaurants.
André Chiang and Lotta Jörgensen

Not a fan of the font, but apparently all their Italian recipe books have the same Phaidon logo going on.
Puglia
Puglia is the latest title in the Silver Spoon regional cookbook series, building on the success of Tuscany and Sicily

What to Bake & How to Bake It
The ultimate step-by-step baking book for beginners
Jane Hornby

Thailand: The Cookbook
The definitive book on Thai cuisine, with more than 500 recipes
Jean-Pierre Gabriel

How to Boil an Egg
A collection of simple and nutritious ways to cook and eat eggs from the ever popular Rose Bakery
Rose Bakery

Fish
Recipes from the Sea
Fish: Recipes from the Sea is a celebratory collection of more than 200 recipes for cooking with fish and seafood from The Silver Spoon Kitchen
The book cover looks just like pieces from Calder mobiles, in fact, exactly as I would have laser cut them, with the two holes for mounting and balance.

The Art of French Baking
The definitive collection of authentic French pastry and dessert recipes
Ginette Mathiot

Home cooking with Ferran Adrià
The first book of home-cooking recipes by Ferran Adrià, the world's most influential chef
Ferran Adrià